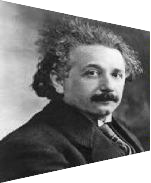 The standard way to teach special relativity still uses the Lorenz and Einstein formalism as written in 1905. For example, relativity teaches us that if two spaceships cross at high speed, each will see clocks in the other spaceship beating slower than its own clocks. In high school, I found that shocking, since if A was smaller than B, then B could not also be smaller than A. But the best answer my physics teacher could give me was: "That's what the computation says". That answer did not satisfy me at all.
So I kept working on special relativity until I finally got it. And I finally understood that special relativity is just the regular laws of perspective, but in a space-time where you need to put a minus side in the Pythagorean theorem. To me, that was like a revelation, and I needed to share it with the world.
It did not make much of a difference. Most people who really know relativity also know that Lorenz transform is a rotation (called Wick rotation). And yet, they still use Einstein's formulas to teach, which totally obfuscates the physical meaning, leaving non-scientists dubious at best, and preventing students to use their intution to verify their equations.